Air Conditioning Installation in Gainesville, TX and Surrounding Areas
4 Things To Consider When Replacing AC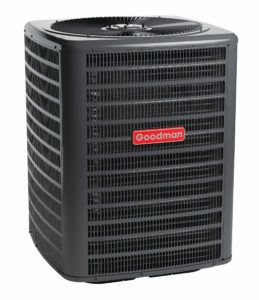 At some point, you will need to replace your HVAC system for whatever reason; it could be due to wear and tear, loss of efficiency, or it has recently broken down. And for sure, replacing your air conditioner is a huge investment, considering you expect it to last from 10-15 years. So, it is imperative that you take into consideration the factors that matter. Contact Us Today for Air Conditioner Replacement In Gainesville, TX and Surrounding Areas. Here are the top four things you should take into account during AC replacement in Gainesville:
The question of price comes first when replacing an AC because it determines the type and model you get, quality, and how efficiently it will serve you. While here, it is recommendable to consider both the initial price and long-term efficiency. In case you are unfamiliar with AC budgeting, your HVAC technician can help you make a more informed decision.
Home Comfort – Temperatures And Air Quality
The whole point of having an air conditioner in your home is to enjoy temperate and fresh air for ultimate comfort. The market has a wide selection of ACs to choose from, which can prove confusing for people who are not quite conversant with this technology. While looking for the best replacement, make sure you consider how an AC influences indoor temperatures and energy consumption. Again, it is always helpful to ask for help from a professional in AC Replacement in Service Gainesville, TX.
Energy Efficiency And Maintenance
The Energy Star Program and SEER ratings (standards for energy efficiency) matter when getting a new AC. In your hunt for the ideal choice, be sure to specify whether you seek to reduce energy bills through peak performance or just want an eco-friendly system to reduce carbon print, or both. Moreover, enquire about maintenance issues, such as how long you need to conduct repairs. Maintenance is particularly a long-term issue, so be sure to get all the necessary information.
A reliable HVAC contractor will offer information on free estimates on system cost, energy efficiency, warranty, installation labor, spare parts, and any other relevant input. Also, remember to ask about maintenance packages and service specifications to make sure you are working with the right service provider.
Considering these factors during AC replacement in Gainesville TX can save you a lot of trouble down the road. Be sure to consult a professional to be sure you are making the right decision.
Contact Us Today for AC Replacement In Gainesville, TX and Surrounding Areas